Can't believe it's been only two years since the day that the first garbage art object was made.
最初のゴミオブジェができた日からまだ2年しか経ってないらしい。
First object in Dec 2014/ 2014年12月末、最初のゴミオブジェ
It feels much time has passed as considering my own integration to this place since then.
あの日と今日とでは自身のこの土地との一体感の深まりの度合いが違い過ぎて、もっとずっと経ったような気になる。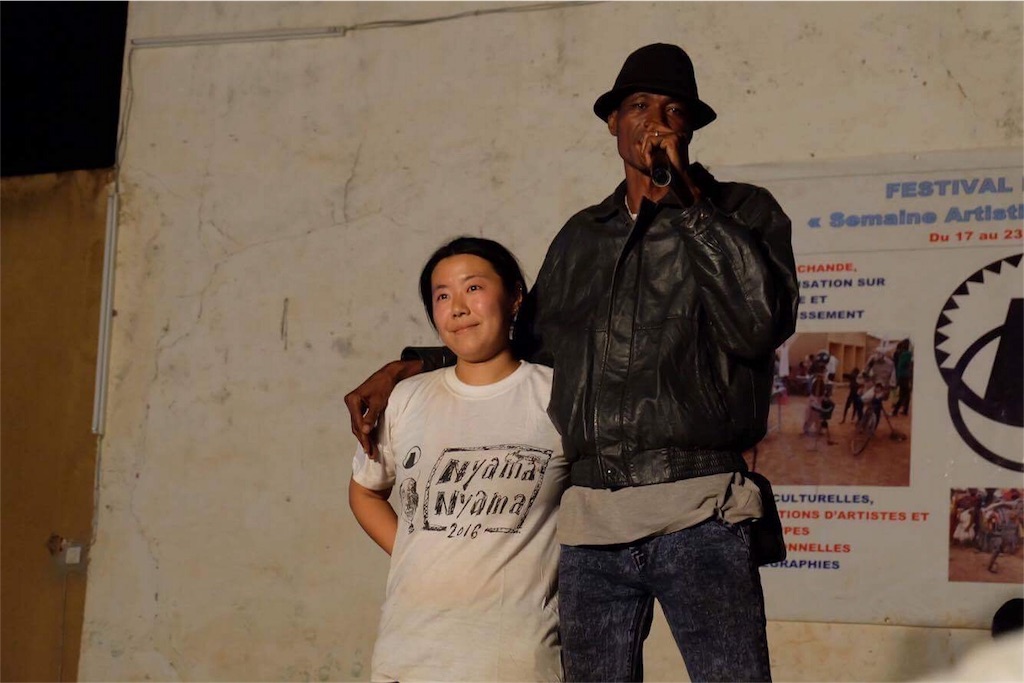 NyamaNyama 2016 Openig/ 2度目のニャマニャマ芸術祭のオープニング
I remember very much the day that I was feeling just so good being here, some feeling I'd never had in my life. That time I saw some slight possibility of coming back to live in Africa after my voluntary mission of two years. My plan was to go to live in Korea after Burkina. It hasn't changed till now, but I guess my time in Burkina hasn't come to the end yet.
よく覚えている日がある。なんだか初めての感覚に包まれて、すごく満足していて、おそらくこの土地で感じる生の強さのためだったか。その時初めて、協力隊の2年を終えてまたアフリカ大陸に戻るかもしれないと少し思った。ブルキナファソの後は韓国に住む予定だったし、それは今も変わってない。でも私のブルキナファソの時間はまだまだ終わってないらしい。
Mom's village/ ブリジットママの村
I'll try to make what I want to do happen.
やりたいことが実現されるようにやってみる。
Traditional music & medicines/ 伝統音楽と薬
A bit scary of course, feeling like the first day of a long semester, that I will be in a total new environment again, that I'd have to acknowledge my being in a new community and search to arrive to the point where there is comfort.
やはりちょっとこわさもある。新学期を向かえるように。全く新しい環境に入るように。そこでまた自分の存在を理解して、心地の良いところまで持って行かなければならないから。
NyamaNyama object 2016/ 2016年の作品
But I am sure that I will find, it wouldn't be as uncertain as the first time in Diébougou because it'll still be the same Burkina, which is the country that embraced me strongly.
でも大丈夫なのはわかってる。ディエブグに初めて来た時のように不確かではない。私をぐっと抱擁してくれたブルキナファソを私はもう信頼してるから。
Women from villages/ 村から来た女性達
I'm moving to Ouagadougou, the capital and will make my project NyamaNyama an NGO or an enterprise.
首都のワガドゥグに引っ越して、ニャマニャマをNGO、もしくは会社にして活動します。
International Art Festival NyamaNyama 2016